Contact
Us
Ohkay Owingeh Housing Authority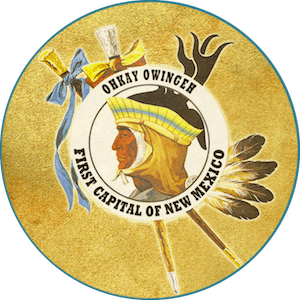 The Ohkay Owingeh Housing Authority and Ohkay Owingeh Tribe are actively pursuing our goals and objectives to provide safe and affordable housing for our tribal community. We are thankful for the many funding sources that have supported these projects thus far. We continue to seek innovative and sustainable funding sources for the large scale projects such as the Pueblo Rehabilitation and Oyee Pin Estates Development.
We request that any interested parties who would want to help and contribute to assisting with our projects, please contact us.
Resources
Links
cdfifund.gov
hud.gov
ohkay.com
aosarchitects.com
sustainablenativecommunities.org
magika.com
revolutionwest.com
The Ohkay Owingeh Housing Authority, Ohkay Owingeh Tribal Council, and Ohkay Owingeh community greatly appreciate and give thanks to our supporters across the country who continue to help make our dreams become a reality.
Funding Partners
The Harvard Project on American Indian Economic Development, Harvard University
U.S. Department of Housing and Urban Development, Office of Native American Program
U.S. Department of Housing and Urban Development Rural Housing and Economic Development Program
Federal Home Loan Bank of Des Moines Affordable Housing Program
New Mexico Mortgage Finance Authority
New Mexico Historic Preservation Division
National Park Service Tribal Preservation Program
McCune Charitable Foundation
Chamiza Foundation
National Trust for Historic Preservation
Bureau of Indian Affairs Home Improvement Program
Indian Health Services
W. K. Kellogg Foundation
Los Alamos National Security, American Venture Fund
Enterprise Community Partners
Partners
The Harvard Project on American Indian Economic Development, Harvard University
Magika: Teri Yarbrow & Max Almy
Concept Consultant Group LLC – Deborah Webster, Jay Marcus, Lynn Wehrli
Atkin Olshin Shade Architects
Jamie Blosser, AIA, LEED AP
Shawn Evans, AIA,
Daniel Barboa, Project Manager, Preservation Specialist,
Tom Pederson, PHD, GIS Specialist,
Kristen Suzda, Assoc. AIA, LEED AP
Council Herman Agoyo, Project Coordinator, Historian, & Tribal Council Liaison
Ohkay Owingeh Cultural Advisory Team (OOCAT) – Peter Garcia Jr., Joe Garcia, Patrick Aguino, John Cruz
Ohkay Owingeh Advisory Group
Pueblo Students – Wanda Abeyta, Juanito Aguino, Victoria Aguino, Jonathan Cata, LeaRey Martinez, Lute Muntz, Lewis Romero
Mark Ericson, Teacher, Santa Fe Indian School
Daniel Begay, Architect Student
Professional Historians – Sue-Ellen Jacobs, Tessie Naranjo
Interviewers – Pauline Aguino, Josephine Binford
Tribal Elders (interviewed in oral histories) – Herman Agoyo, Teresita Atencio, Bertha Burck, Simon Cata,
Ramona Cruz, Tonita Cruz, Reycita Garcia, Florence Lujan, Tonita Lujan, Libby Marcus, Juanita Martinez, Gabrielita Nave
Ohkay Owingeh Realty Department
Ohkay Owingeh Utility Department
Ohkay Owingeh Environmental Department